Earth Day Deals come once a year, but we should be thinking about our planet 24/7. On this list of eco-friendly cannabis brands, you can find Wyld.This is a brand we carry at both The Higher Path and The Other Path CBD store because we love it so much!
Obviously, The Higher Path has some great deals that continue on after 4/20. With their Spend $50 and Get a $1 Promo Item promotion, grab a house joint for just $1 with any order, and a whole slew of leftover deals, the fun continues!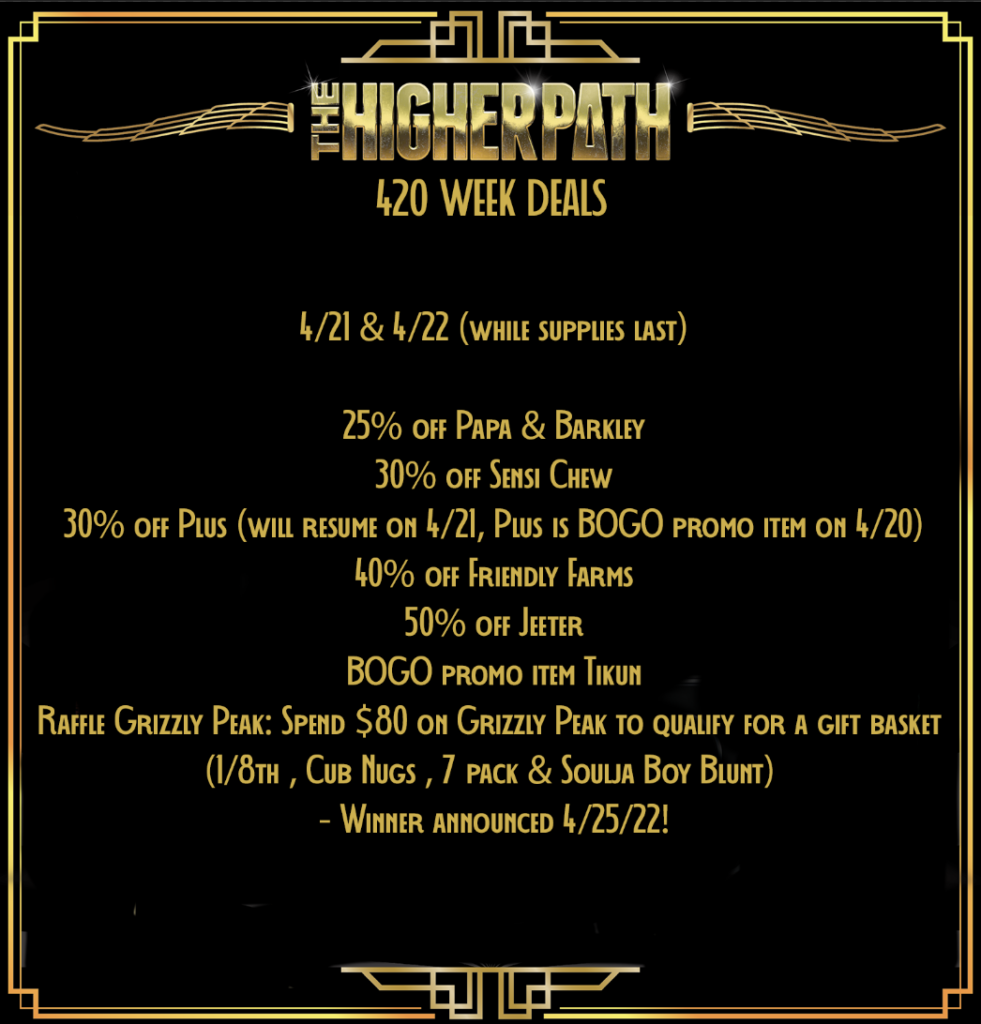 But they're also offering $5 off clones! You can get them in a variety of strains and they will grow on your patio easily. Remember, dult-use laws allow 6 plants per person to be grown in a domicile; take advantage of this deal to see how green your thumb can be! Add a clone to your cart now and pick it up or get it delivered for free!
Earth Day Deals To Jump On Now
There are a bunch of lists for great ways to save on eco-friendly products, but this list takes the cake!
In Los Angeles? Be sure to grab some vegan ice cream from fan-favorite Van Leeuwen in their "Planet Earth" flavor! Concocted as an "electric blue-and-green dessert is made with spirulina-almond ice cream with pieces of matcha cake", this limited-edition ice cream is always a hit.
Get Involved
Los Angeles is a mecca for sustainable activity and events, and this holiday is no different. Check out Eventbrite's list of ways to give back to the Earth this weekend!
Donate Your Time or Money
There are many organizations to which you can donate, whether with your time or your money. Here's a list of our favorites, and you can choose your own!
EarthDay.Org –  EARTHDAY.ORG's mission is to diversify, educate and activate the environmental movement worldwide. Growing out of the first Earth Day in 1970, EARTHDAY.ORG is the world's largest recruiter of the environmental movement, working with more than 150,000 partners in over 192 countries to drive positive action for our planet.
The Conservation Fund –  Working with public, private, and nonprofit partners, protects America's legacy of land and water resources through land acquisition, sustainable community and economic development, and leadership training, emphasizing the integration of economic and environmental goals.
Earth Justice – A 501(c)3 nonprofit environmental law firm, we have a passionate belief that the power of the law can be used to preserve the environment and build a healthier future for all.
Remember, you can bring in your THP tote bag anytime you visit The Higher Path and receive $1 off your order. Every little bit helps!