Everyone knows that when date night rolls around, cannabis can bring a little extra sparkle to your eye. But it's all too easy to get carried away and put a damper on your nighttime fun by going one toke over the line. That's why we always keep a list of the best edibles for sex to lend just a little juice to your romantic plans. All of them offer a low dose of cannabinoids to keep you balanced, on-point, and present for maximum snuggling fun.
But where should you start? Because everyone reacts a little bit differently to THC—the cannabinoid responsible for cannabis' "high"—it helps to know your tolerance going in. Sometimes it's nice to ride a gentle wave of euphoria; other times you might just want a hint of CBD to relax you without any of the cotton-candy fog that THC can bring. We've got edibles in every possible ratio to suit your needs. And if you need some backup, just ask! We'd love to help!
Best Edibles for Sex: Balanced THC to CBD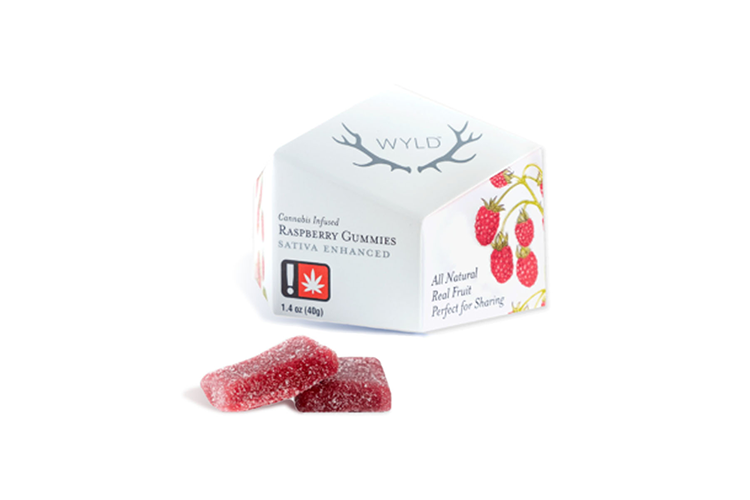 Pomegranate Gummies, WYLD
Delivering 10mg each of THC and CBD, these tart and fruity gummies impart an uplifting, breezy and mild high. Stick to just one: You'll feel chilled-out and relaxed, but not too drowsy for action later.
Cinnamon 1:1 Spray, Breez
We love these simple but remarkably effective little spray bottles! The flavors are right on, plus the bottles are discreet and foolproof. The Cinnamon 1:1 delivers a tiny burst of 5mg each of THC and CBD. It's soothing and balanced, plus your fresh breath makes you extra-kissable!
Best Edibles for sex: THC Leaning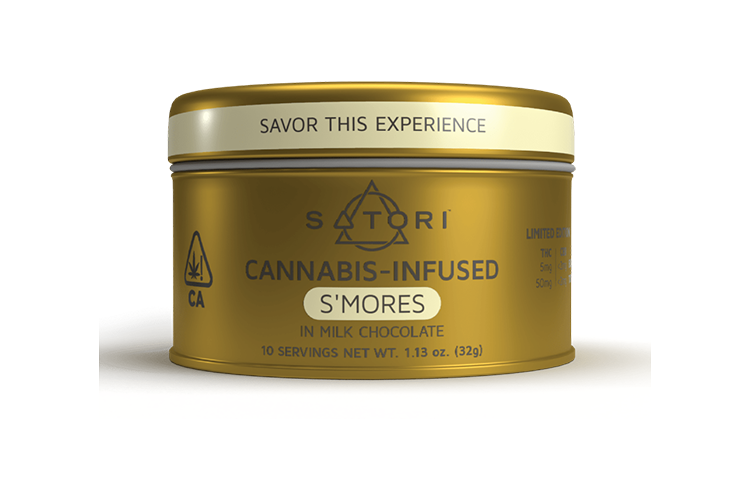 Smores Bites, Satori
These luxuriant little bonbons are like tiny campfires in a tin! They're the treats you remember from childhood, only with a light 5mg dose of THC to help get the party started. Depending on your tolerance, you could even take a second and watch the fireworks bloom over the lake….
Blood Orange Bliss, Kanha Treats
Loaded with the delightful puckery flavor of blood orange, these vegan treats make use of nanomolecular technology to deliver fast action married with a uniquely soft and chewable texture. Delivering 10mg of indica-dominant THC with each treat, these delicious orange gummies are a great way to slip and slide into the night.
Moroccan Mint Petra, Kiva
These irresistible little mints combine energizing peppermint, green tea matcha, and California-grown cannabis for a zingy and refreshing experience. Tinged with the lightest notes of Tahitian vanilla, each little mint delivers 2.5mg of THC. They're great for keeping a gentle buzz going, day or night.
Best Edibles for Sex: CBD Leaning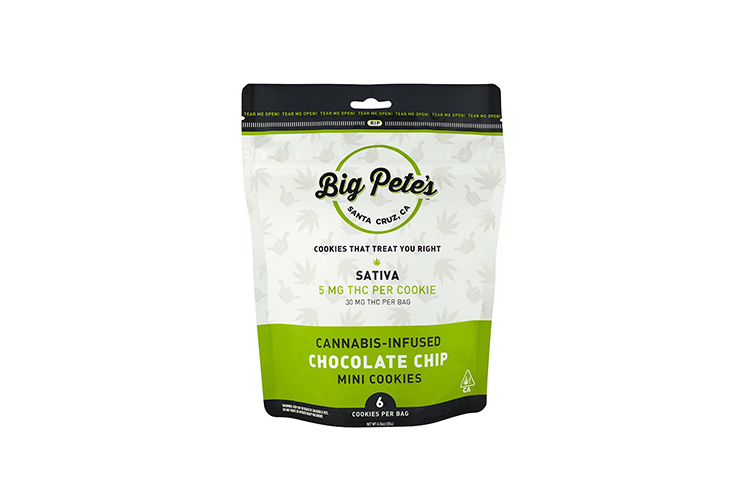 Chocolate Chip Cookie, Big Pete's
On top of just being dang delicious, these single-serving chocolate-laden cookies deliver a precise 10mg of CBD for a bit of gentle uplift and relief of any pesky anxiety or stress. They're a great way to cap off a romantic dinner and prepare for the night ahead!
Downtime Indica Pastilles, Beboe
Made using the labor-intensive cold-water hash process, these subtle and delicious little candies deliver 10mg of CBD with 3mg THC for a mild euphoric effect. They're elegant and discreet, just the thing to put the cap on an action-filled evening….
Get these edibles and more—check out our online menu to see what's in stock and place your order!